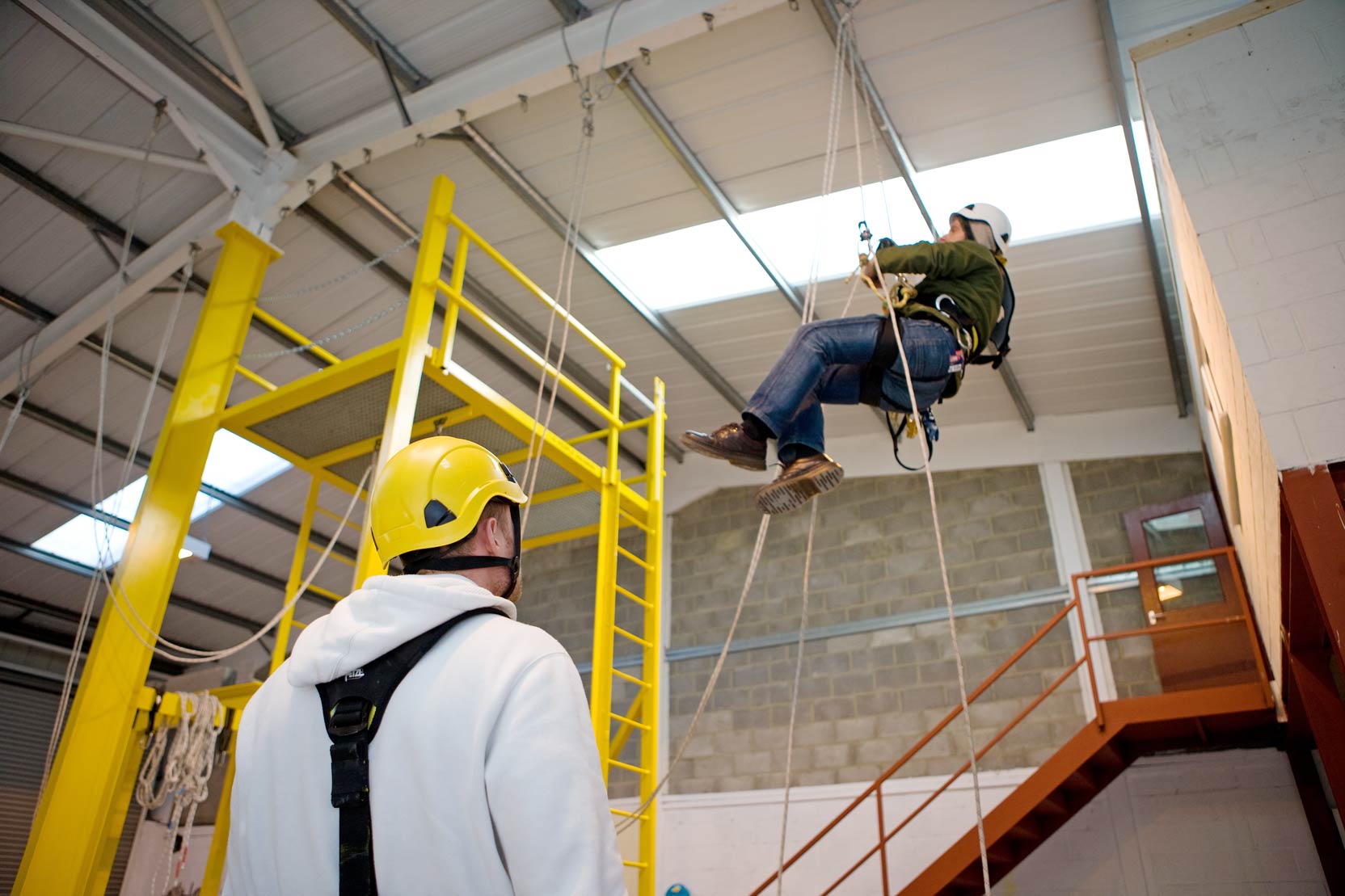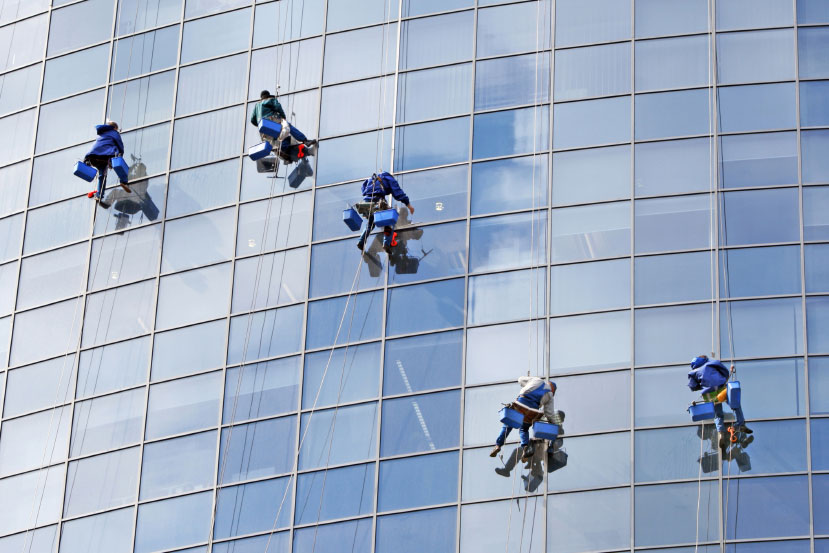 Rope Access
is a much more cost effective technique than some traditional methods. It also offers other benefits such as rapid mobilisation minimal disruption and reduced cost.
Our purpose built, IRATA accredited training centre provides Rope Access Training (Levels 1-3) to both experienced and new starters in the industry and on successful completion, you will hold an internationally recognised qualification.
By training to the IRATA rope access standards with RU:Training, you can be safe in the knowledge you have been trained to the highest level in line with IRATA guidelines for Rope Access.
IRATA Level 1 Rope Access
The IRATA Level 1 Rope Access course is an introduction to the rope access industry. The IRATA Level 1 course is the entry level into the industry and candidates with this qualification are qualified to work on rope access sites throughout the World, under the supervision of an IRATA Rope Access Safety Supervisor. The course provides key principles of the skills and knowledge required including rope access and climbing manoeuvres, rescue & hauling exercises, theoretical knowledge and equipment and rigging. This IRATA Level 1 accredited qualification is essential for entering the industrial rope access industry.
IRATA Level 2 Rope Access
The IRATA Level 2 Rope Access course offers a wider range of knowledge and skills including, rigging working ropes, undertaking a wider range of rescues and performing rope access tasks. To progress to IRATA Level 2 candidates must have at least 12 months and 1,000 working hours experience as an IRATA Level 1 Technician. Candidates must also have knowledge of legislation and safety requirements relating to rope access such as the IRATA general requirements.
IRATA Level 3 Rope Access
The IRATA Level 3 Rope Access course is an advanced qualification which offers the necessary requirements to be a Safety Supervisor of rope access projects. To progress to IRATA Level 3 candidates must have a minimum of 12 months and 1,000 working hours experience as a IRATA Level 2 Technician, be in possession of an appropriate industrial medical certificate and a greater theoretical knowledge of rope access legislation, risk assessment/method statements, manoeuvres and rescue management.
Don't Be Shy. Get In Touch.
If you are interested in working together, send us an inquiry and we will get back to you as soon as we can!
Twenty minutes from the A1(M) and under three hours from London King's Cross, the RU Training training facility in Stockton-on-Tees is easy to reach both by train and by car.
01642 924702
info@ru-training.co.uk
RU:Training
10-11 Clayton Court
Bowesfield Industrial Estate
Stockton-on-Tees
Teesside
TS18 3QX